Automatic blind weaving machine
FB-1A/2A/100J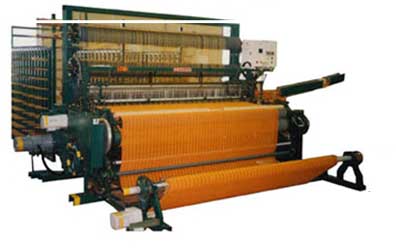 Weft material
Weft material to be used are plastics, wood,bamboo, which are in shape of round, flat or slat shape for feeding to machine.
Automatic weft feeding device
It is available for two-color weaving by automatic weft feeding device and Dobby system.
Automatic weft stopping device
Stop device against mis-feeding weft material is furnished. Machine stops when two pieces of weft materials are fed at the same time. Also, it stops in case when weft material is not fed or is shorten in the length.
Quick traverse
Quick traverse mechanism for taking up flat shape material is supplied to prevent the flat shape materials from twisting. Normal traverse is adopted for taking up round shape material, while quick traverse for flat shape.
 PDF Catalog